There's a Sofa on the landing...
...Andrew's guide to stealing a Sofa from the front room when your parents are away...
First, make sure that your parents are out, and not going to be coming back for a while...then find a willing volunteer, before manoeuvering the sofa out the front room, and up the stairs.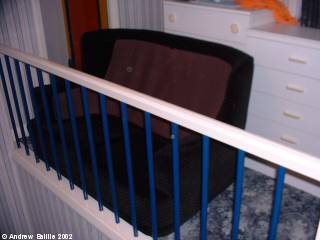 ...rest for a bit...seeing as it is a mighty heavy sofa...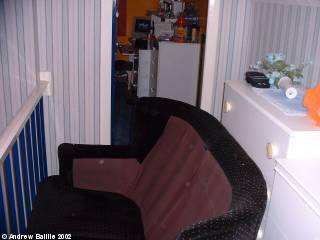 ...realise that there is no way in hell that a 34 inch wide sofa is going to fit into a 28 inch wide door...panic.
Consider removing the casters with a hacksaw, before getting talked into removing the door...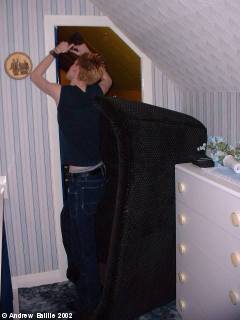 Garner the assistance of a willing volunteer, and remove the door...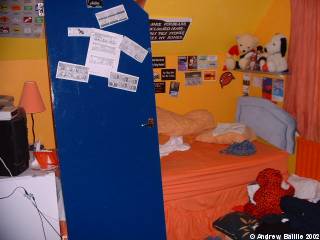 ...place door in slightly comedic position, as so..."there's a DOOR...in my ROOM"...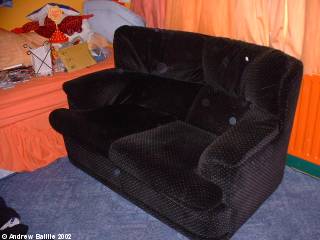 Somehow get the sofa around a wobbly bookcase, and various chests of drawers, before placing in a strategic position in the room.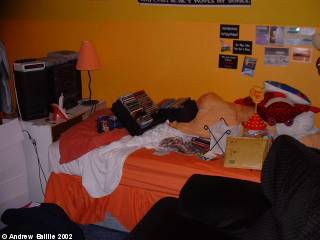 Realise just how much crap you've got lying around...and throw it all out...