Nav
index
Stuff
photogallery
flash
science
mail
articles
pranks
Interact
forum
Elsewhere
links
Vanity
credits
Re-decoration Hall of Fame...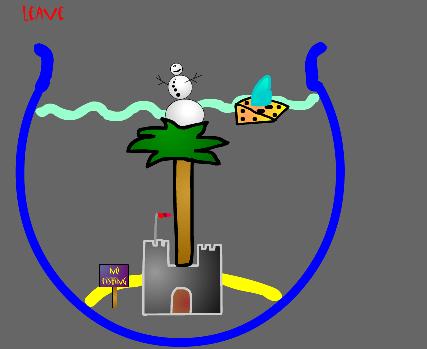 Cheese can kill
Robert Cridland
"A very moving peice depicting how dangerous cheese can really be. showing how even snow men try to escape"
...notice the shark-finned cheese...and detail on the castle is a nice touch.
Oh my...
Peter Steed
"this wasn't edited at all, i just had a special version of the game that noone else had..."
Altough I wonder how it is that Pete had an extra special version of the game that only seems to load on his computer, I still think this is a masterpiece in re-design.